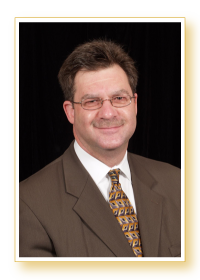 " I take pride in offering expert financial advice along with personalized service. Assisting you in reaching your financial goals is my business and I take that responsibility very seriously."
Louis E. Conrad II, CFA®, President

ABOUT COMPASS
COMPASS was founded by in 2000 and serves clients along the Eastern Seaboard.
An experienced investor, Lou formerly managed a top performing mutual fund.
Lou was previously the Director of the Fund Analysis & Research Group at Fidelity Investments.
MEDIA EVENTS
"Bad Behavior: Why Investors Make Poor Decisions," an examination of what behavioral finance can tell us about investment decision-making, was presented virtually to an audience in NC in 2021, and previously in-person to audiences in MA and CT.
Lou was invited to and participated in a panel discussion at the 2019 Private Wealth New England Forum held in Boston.
TheStreet.com quoted Lou extensively in a series of articles that appeared during 2018 and 2019 regarding new Exchange-Traded Fund (ETF) introductions.
Lou was honored to speak to a delegation of government officials from Beijing, China regarding his experience as a mutual fund manager.
"Behind the Curtain," an exposé on the mutual fund industry, has been presented to audiences in MA, CT, and FL.
"Retirement Reality," a review of the challenges in preparing for or living in retirement, has been presented in MA.