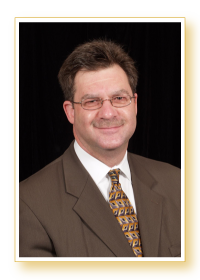 " I take pride in offering expert financial advice along with personalized service. Assisting you in reaching your financial goals is my business and I take that responsibility very seriously."
Louis E. Conrad II, CFA®, President

ABOUT COMPASS
COMPASS was founded by in 2000 and serves clients along the Eastern Seaboard.
An experienced investor, Lou formerly managed a top performing mutual fund.
Lou was previously the Director of the Fund Analysis & Research Group at Fidelity Investments.
MEDIA EVENTS
Lou was quoted extensively in an article that appeared in TheStreet.com in 2018 regarding new Exchange-Traded Fund (ETF) introductions.
Lou was honored to speak to a delegation of government officials from Beijing, China regarding his experience as a mutual fund manager.
"Bad Behavior: Why Investors Make Poor Decisions,&quot an examination of what behavioral finance can tell us about investment decision-making, has been presented to audiences in MA and CT.
"Behind the Curtain," an exposé on the mutual fund industry, has been presented to audiences in MA, CT, and FL.
"Retirement Reality," a review of the challenges in preparing for or living in retirement, has been presented in MA.